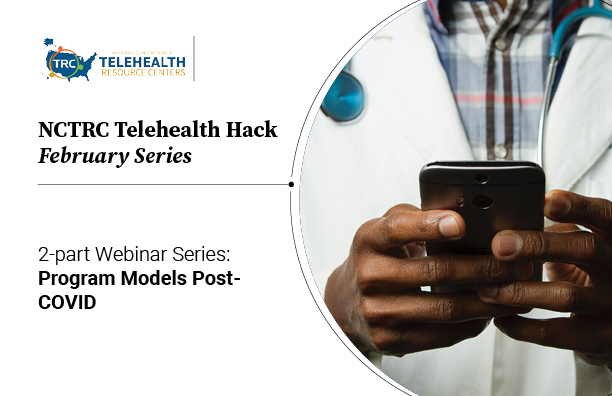 NCTRC Telehealth Hack- FQHC Programs Post COVID
Feb 10 2021
2p EST
The NCTRC is now hosting the Telehealth Hack Webinar Series!
Hosted by: National Consortium of Telehealth Resource Centers

Description:
Expanded telehealth flexibilities during the COVID public health emergency allowed for FQHCs and RHCs to serve as distant site providers to virtually manage largely underserved populations. Three FQHCs from different areas of the country will share their experiences implementing telehealth, including best practices and lessons learned.

Speakers:
-Becky Bounds, MSN, RN-BC, CPHQ, Program Manager | TexLa Telehealth Resource Center
-Rafael De La Paz, Chief Executive Officer | Community Health Centers of South Central Texas
-Casey Castner, Telehealth Operations Coordinator | Finger Lakes Community Health Center
-Leslie Diede, MPA, CHES, Quality & Operations Manager, Flathead Community Health Center

*Please contact nctrc@cchpca.org to request Closed Captioning and American Sign Language (ASL) interpreters for this webinar.