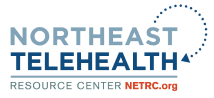 Imaging-Guided Thrombolysis for Wake-Up Stroke: Pushing the Boundaries of the Time-Based Stroke Treatment Paradigm
July 22, 2021
12pm
Hosted TeleSpecialists Learning Center
Presented by: Sam Saha, MD, TeleSpecialists TeleNeurologist

Description:

Join TeleSpecialists TeleNeurologist Sam Saha, MD as he shares details about the latest clinical trials supporting imaging-guided thrombolysis and thrombectomy decision-making that have demonstrated net benefit in subsets of patients with unknown onset of symptoms, most commonly after waking up. With wider implementation of advanced imaging augmented by artificial intelligence software, there is an argument for pushing stroke treatment boundaries long established by clinical decision-making alone. Will expanding the thrombolysis treatment window truly move the needle forward in stroke intervention, or prove to be narrowly applicable, risky, and impractical when implemented outside of large stroke centers?
Dr. Saha is a board-certified neurologist with expertise in stroke neurology, general neurology and acute care telemedicine. He serves as a Regional Medical Director within the TeleSpecialists Quality and Performance Improvement Division.

Our Lunch & Learn webinar series now offers complimentary CME credits!