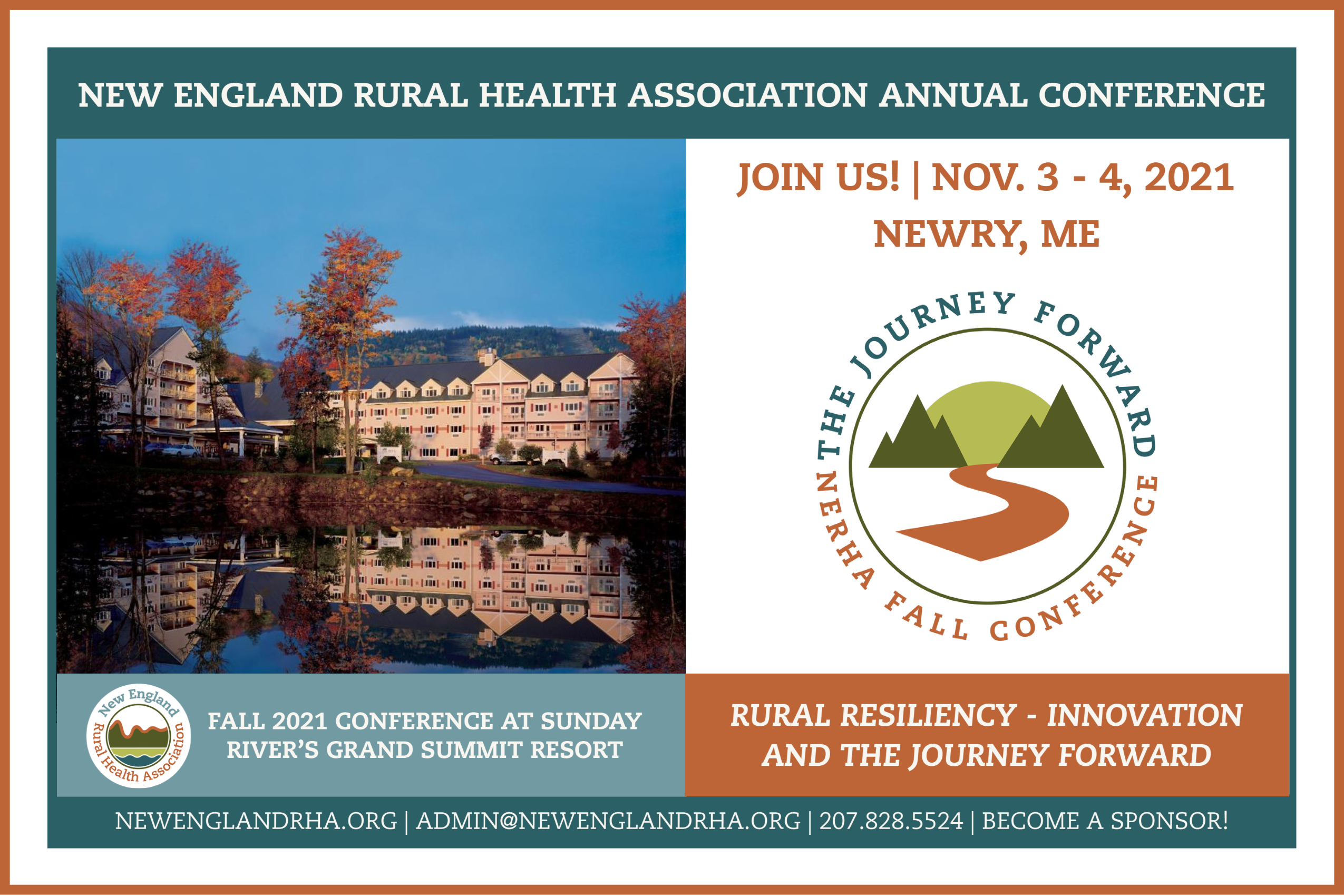 New England Rural Health Association 2021 Annual Conference: Rural Resiliency- Innovation and the Journey Forward
Nov 03, 2021

Join NETRC and Regional Collaborators at the 2021 New England Rural Health Conference- Rural Resiliency: Innovation and the Journey Forward on November 3rd and 4th at the Sunday River Resort in Newry, Maine
This conference is an opportunity for rural healthcare professionals, hospital administrators, educators, students and community leaders to learn from experts in rural topics, and to network with each other. Designed to involve all sectors that impact the health of people in rural New England, this multidisciplinary event gives attendees the opportunity to delve into specific areas of interest or participate in sessions spanning a variety of topic areas.

This event is designed to meet the needs of those interested in improving the health and wellbeing of our region's rural communities. Over the past 20+ years, the annual conference has become one of the Association's largest events, attracting over 300 participants. This event will be gathering in person this year and also offering the opportunity to join in virtually as well!