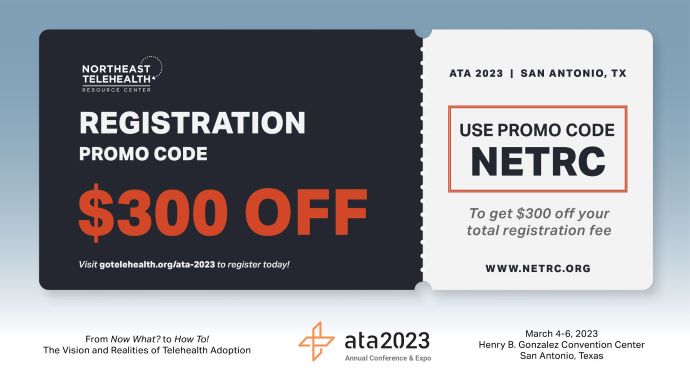 ATA2023 Annual Conference and Expo
Mar 04, 2023

Join like-minded and motivated stakeholders and decision-makers at ATA2023 to talk telehealth. This is not a healthcare conference dabbling in virtual care. ATA2023 is the telehealth conference that puts telehealth in its place – within a hybrid care delivery model. Whether you are new to the telehealth field or a veteran virtual care stakeholder, you can build an immersive program, from visionary keynotes, thought provoking fireside chats with c-suite leaders, and interactive sessions to advance your knowledge, fuel your inspiration and support your organization's telehealth business.

Use the promo code: NETRC for $300 off registration fees!

Click Here to Learn More & Register Today!